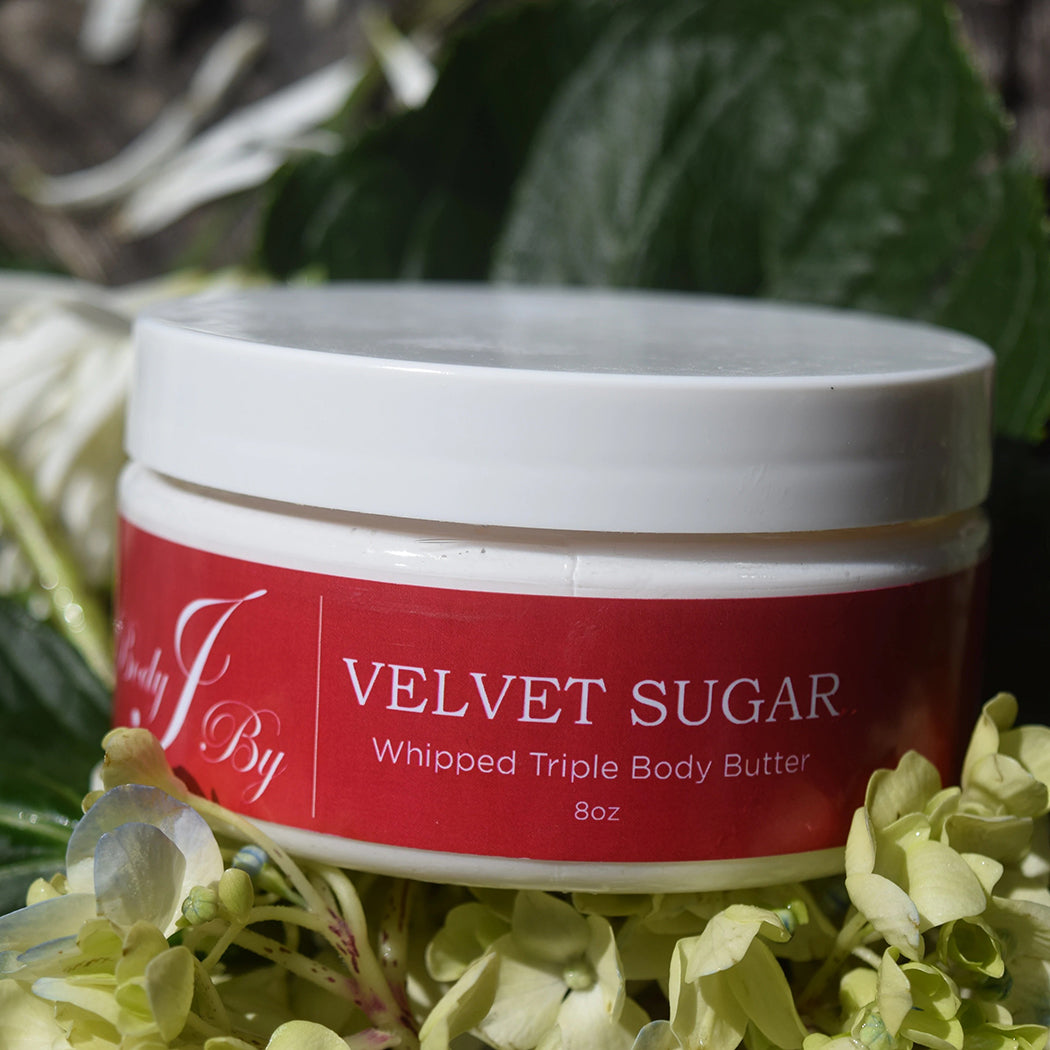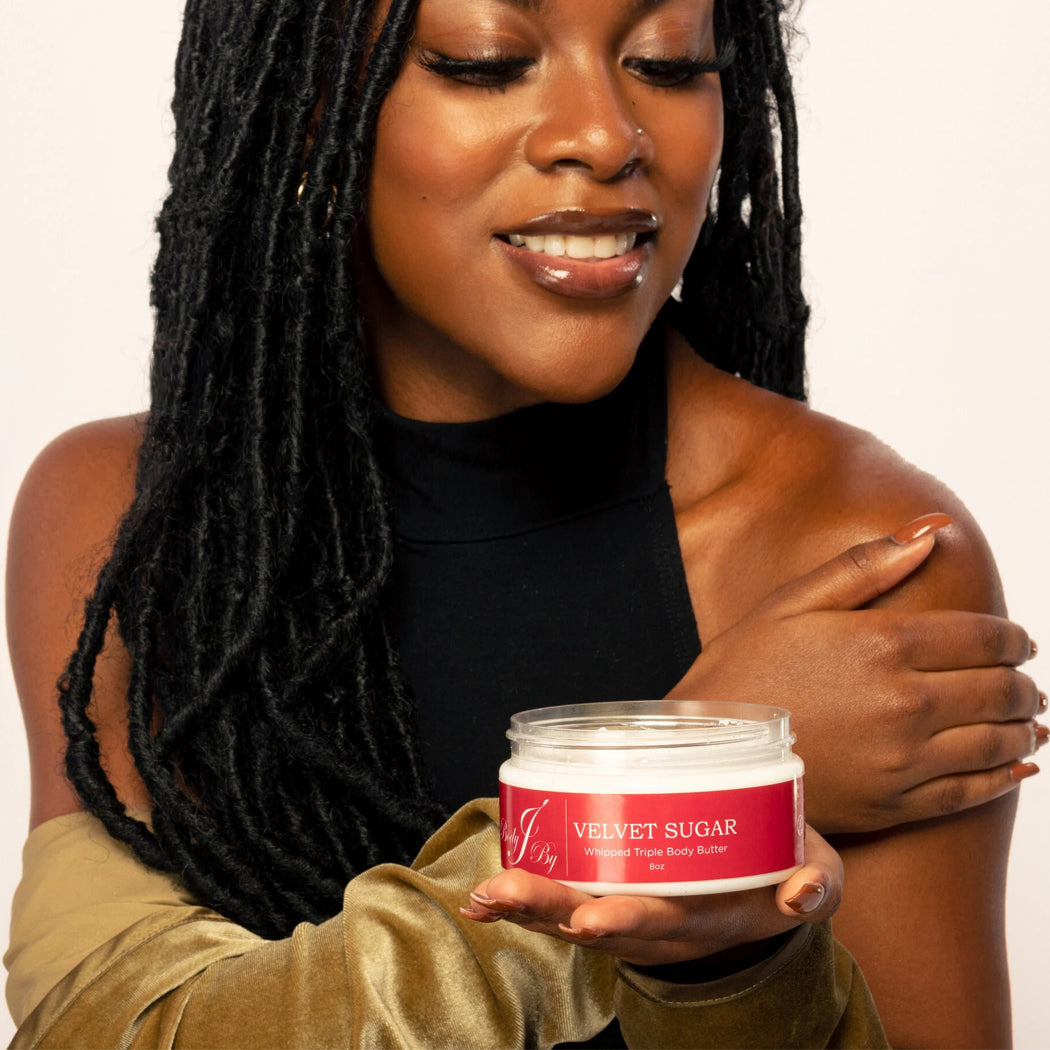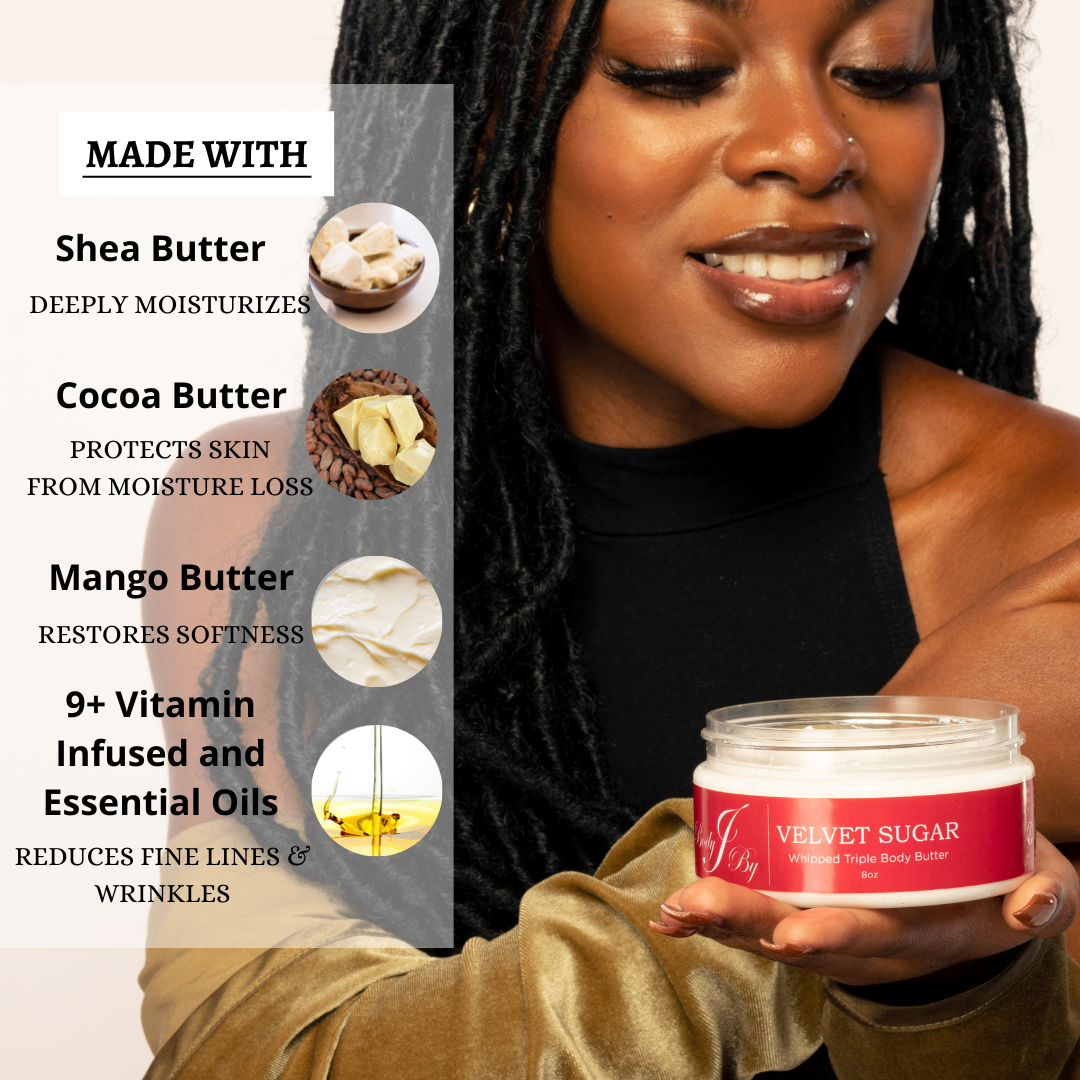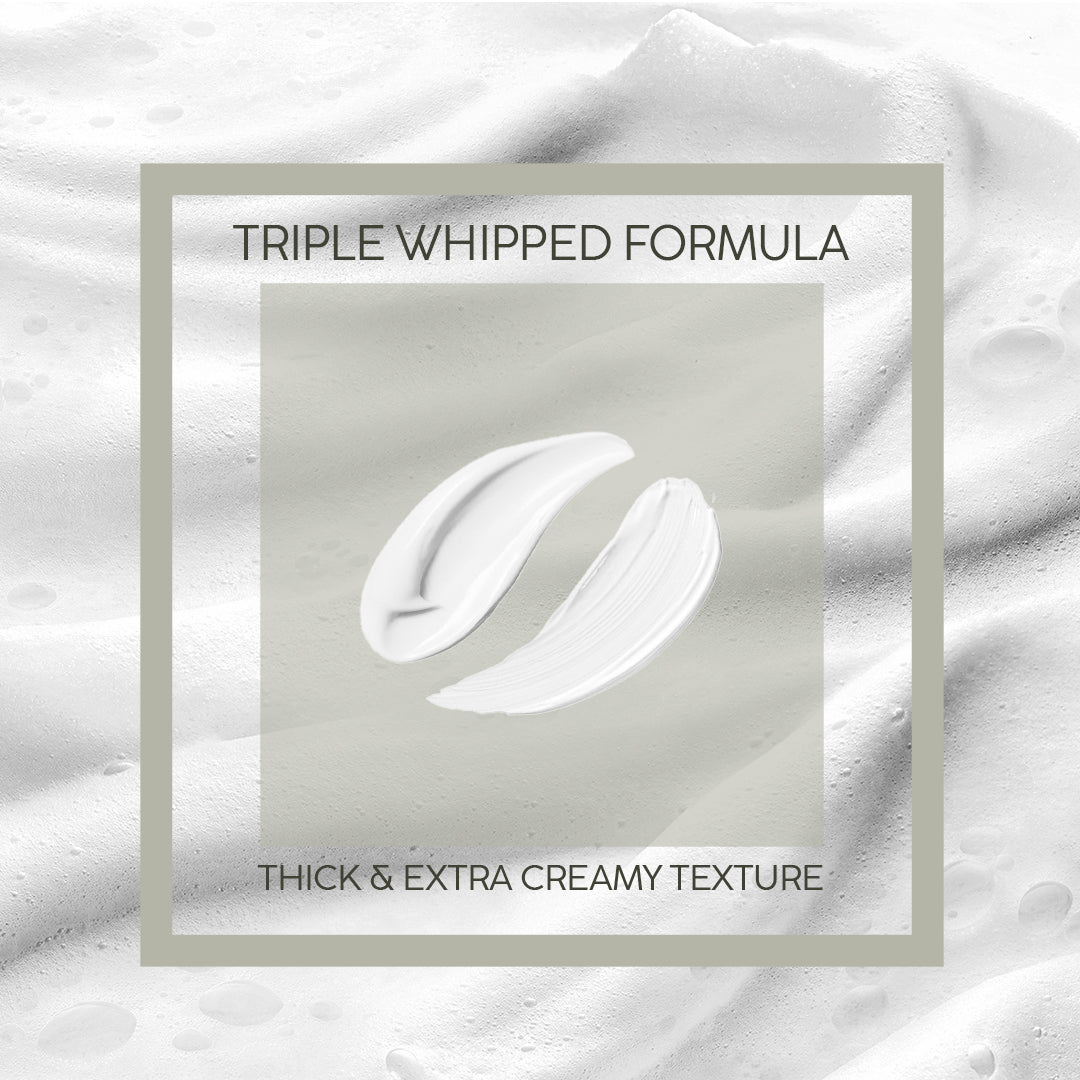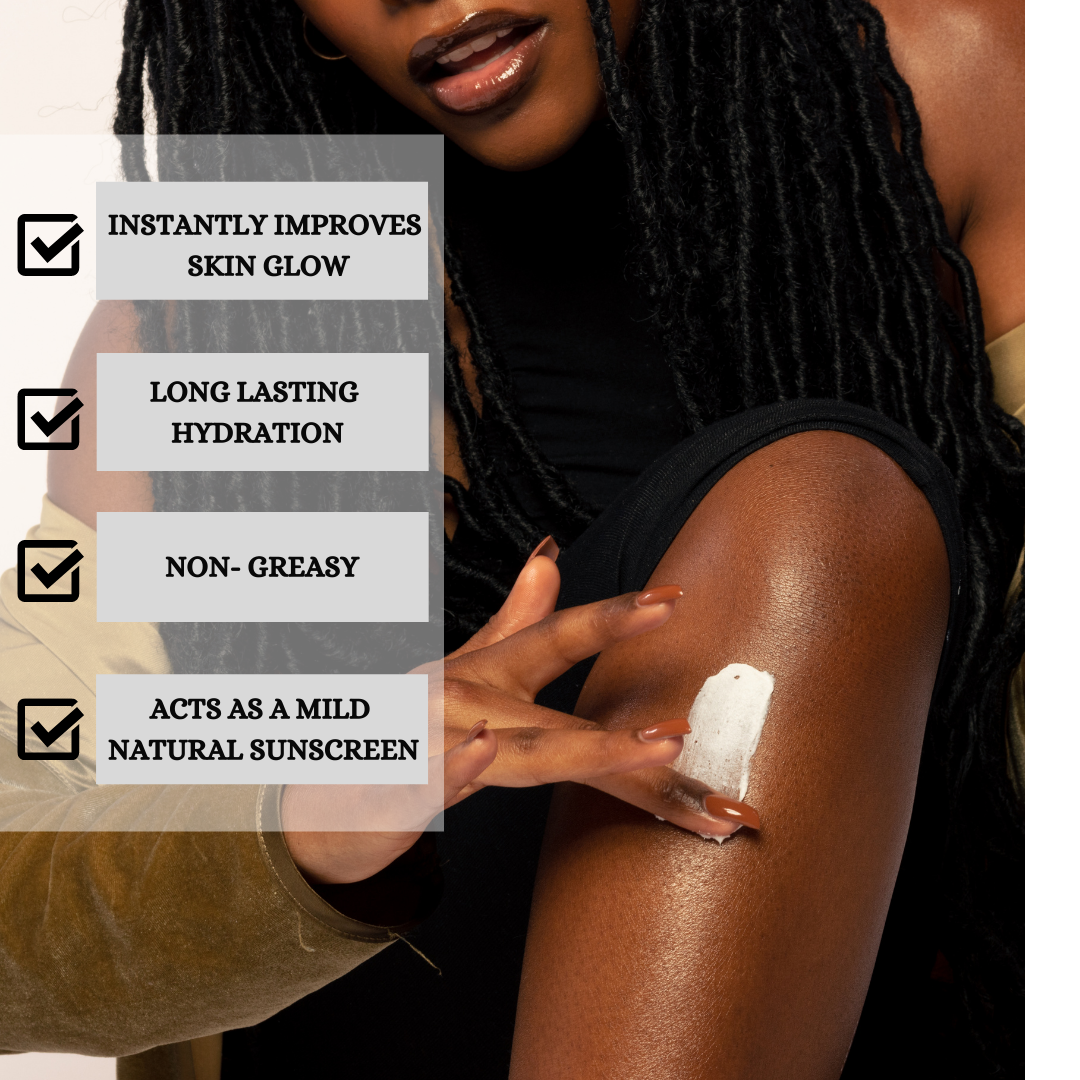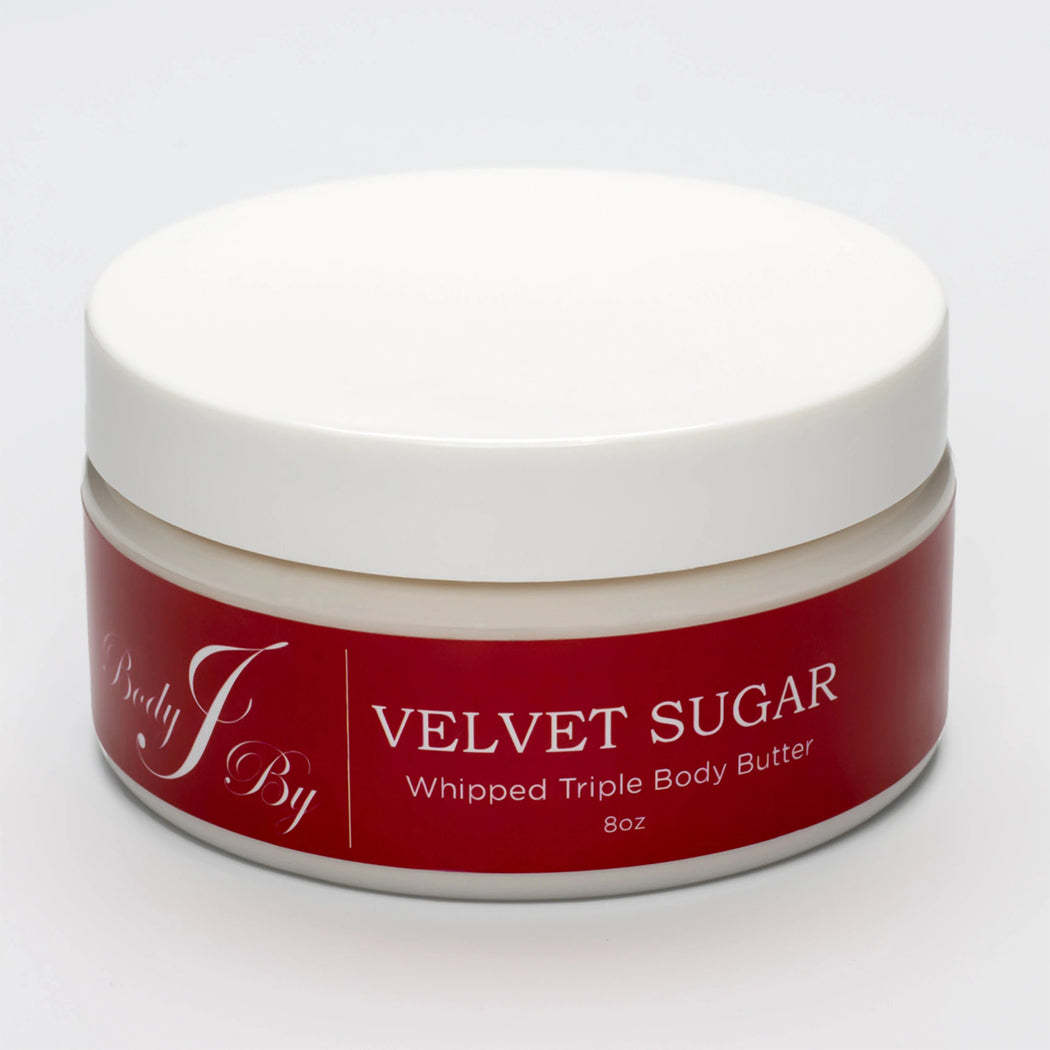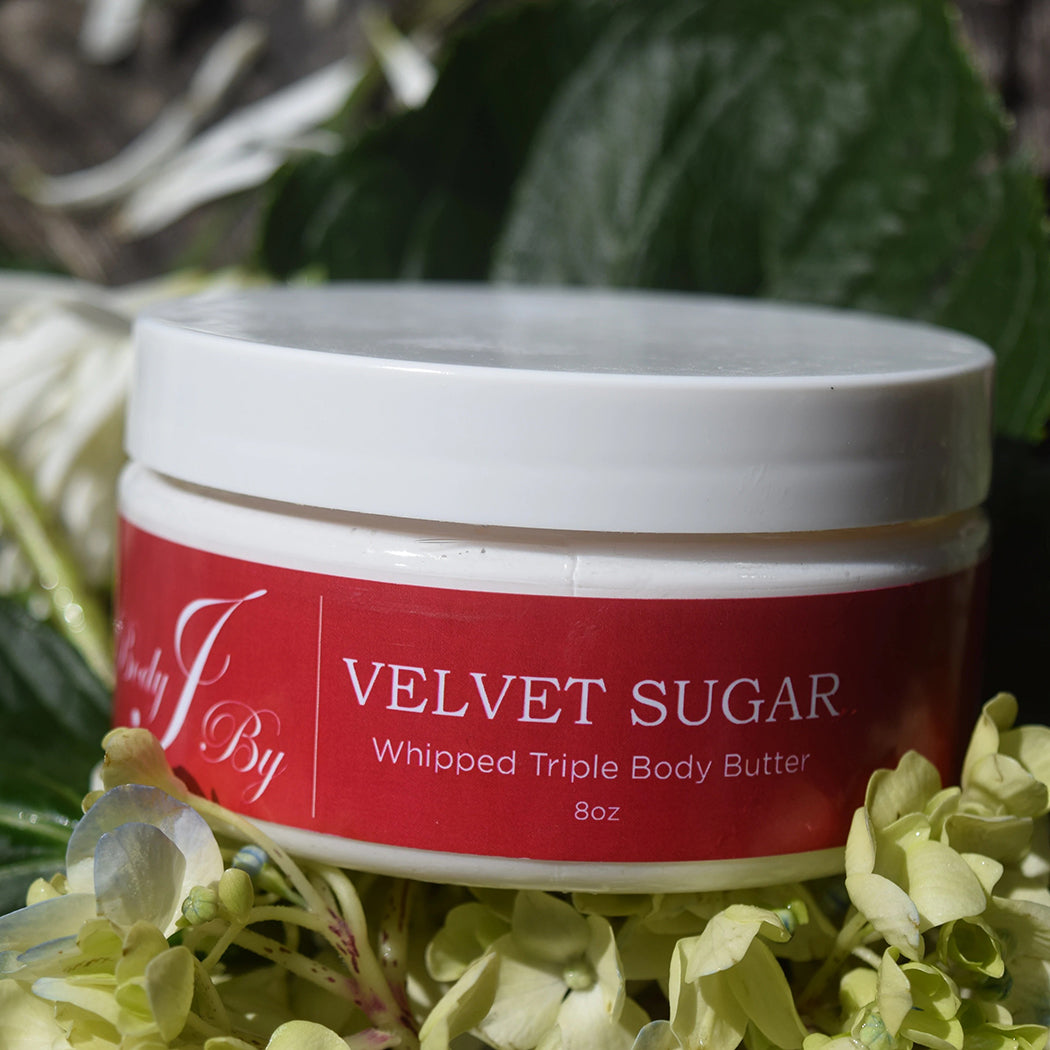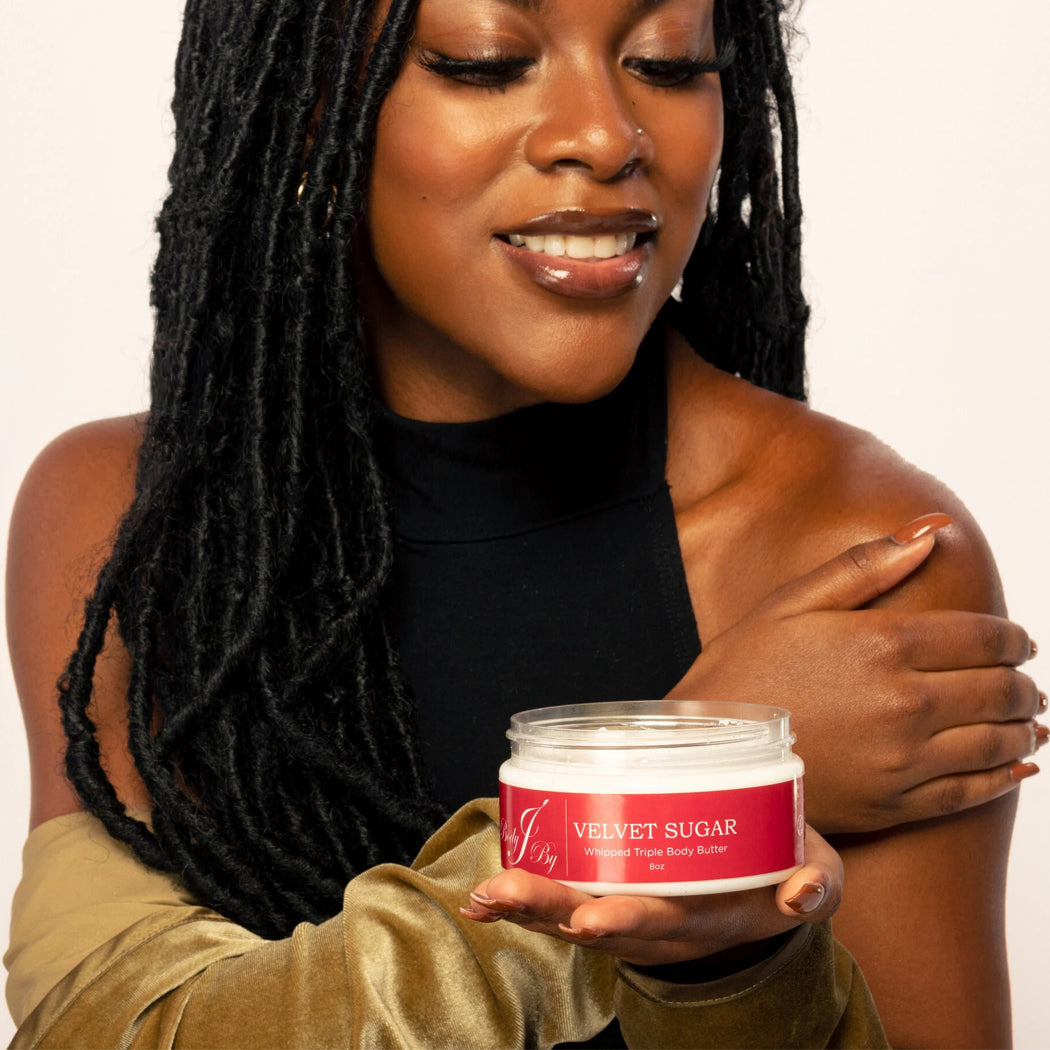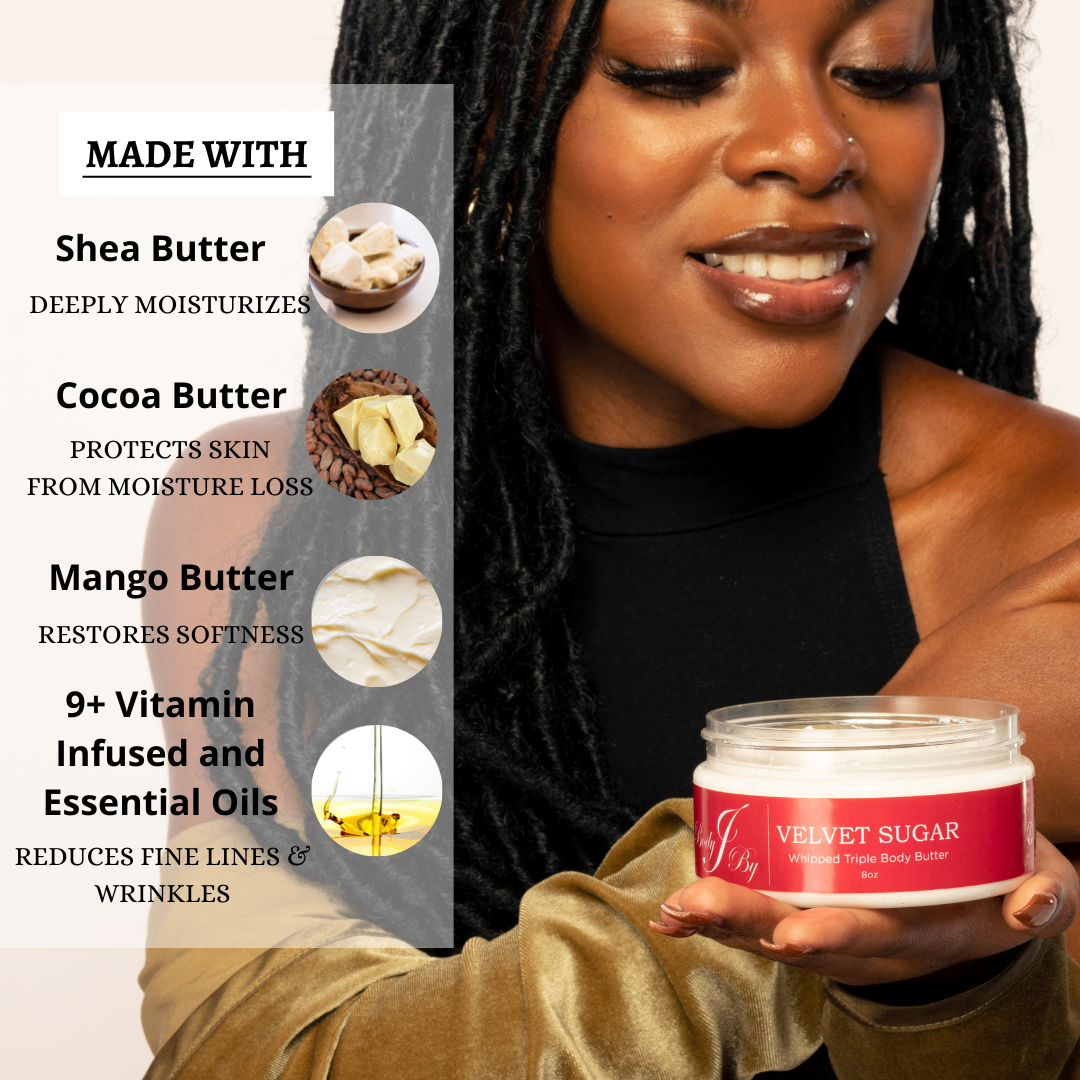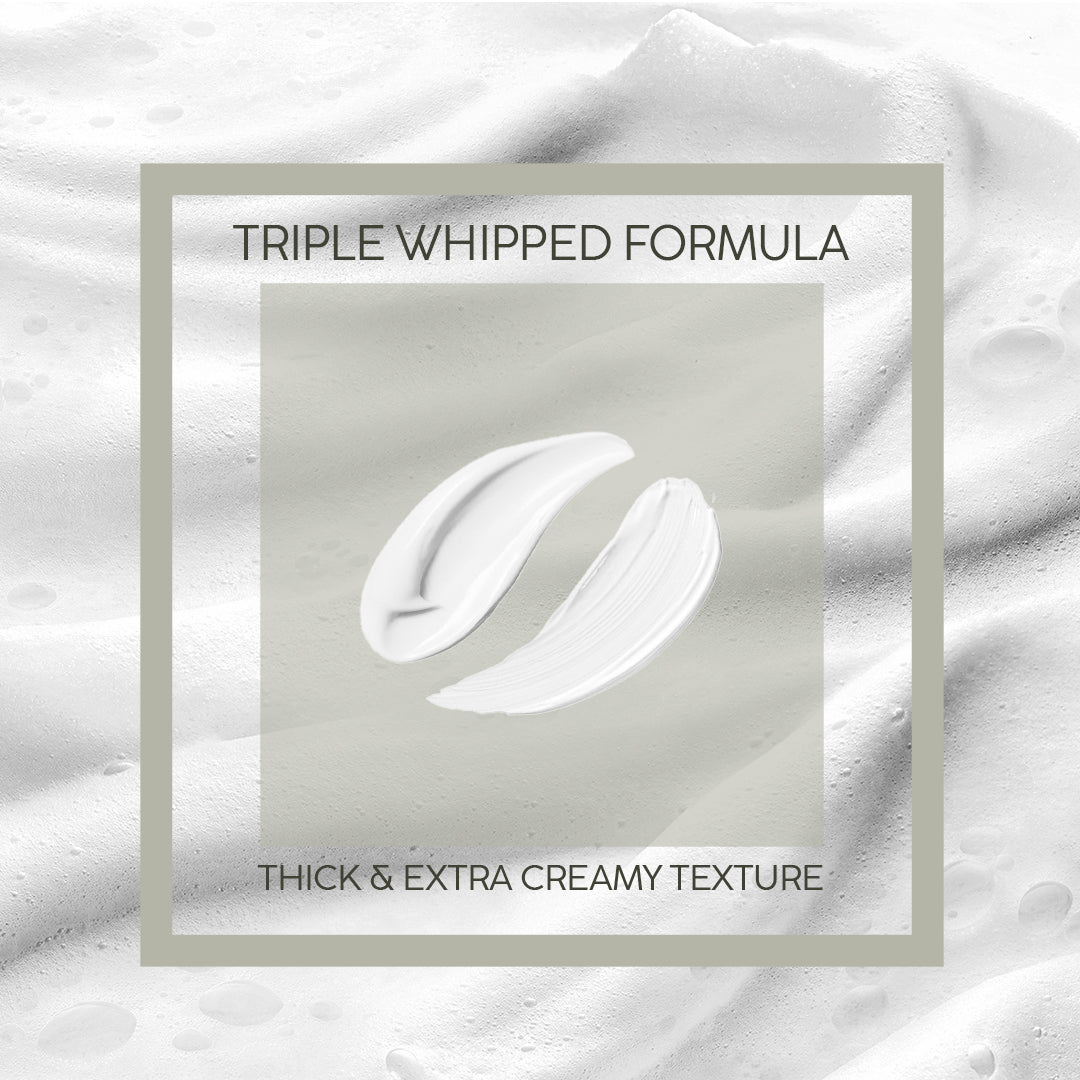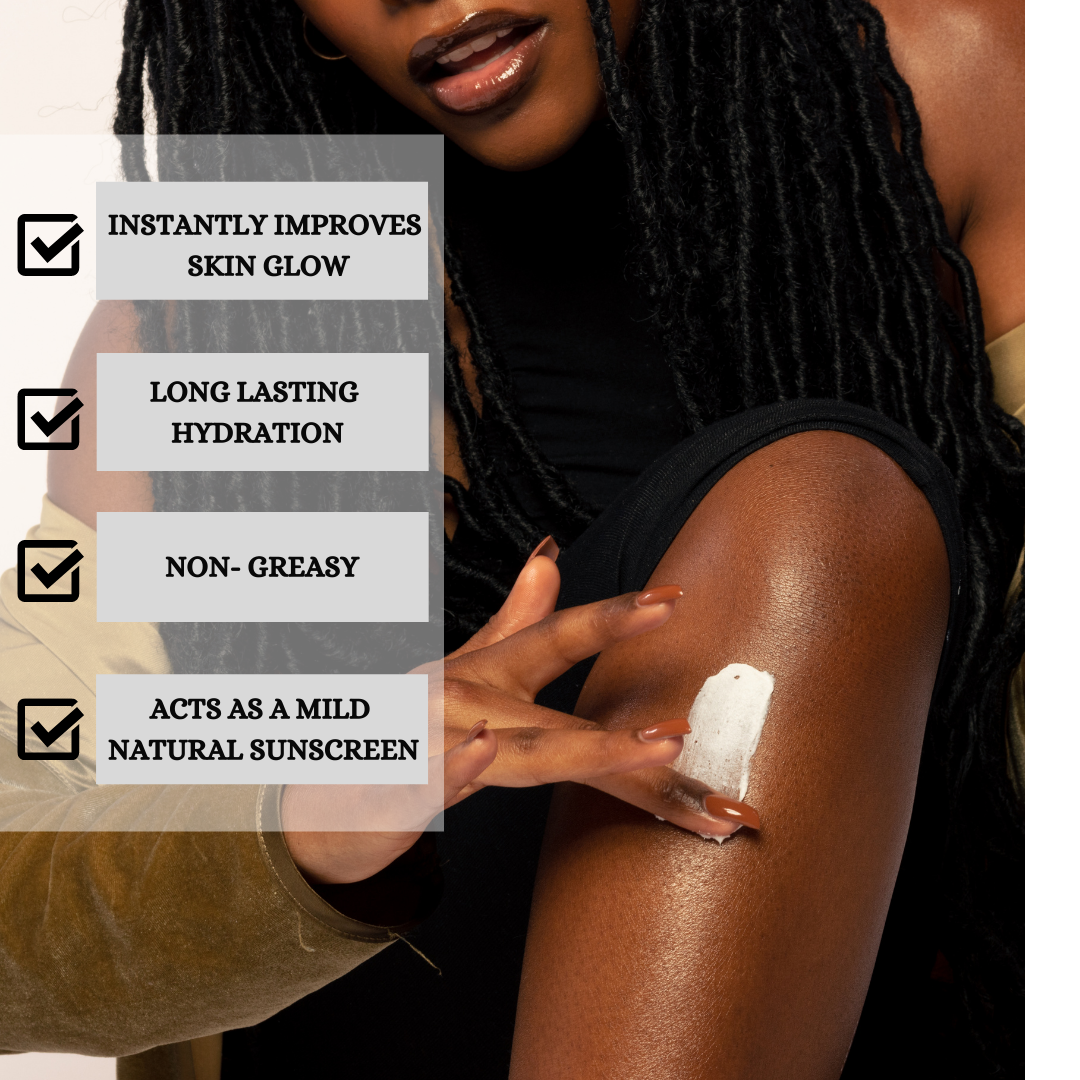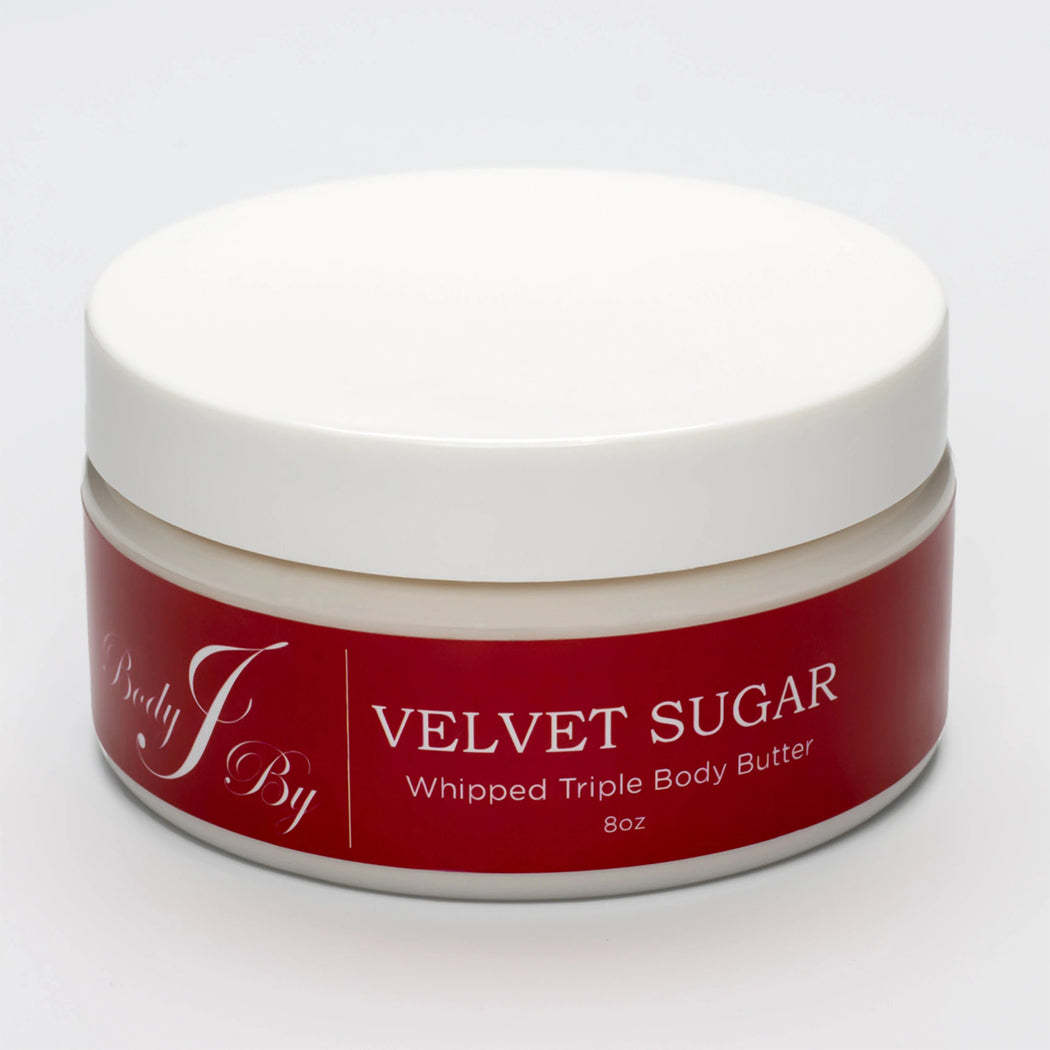 Velvet Sugar Whipped Body Butter
$22.99
Only 22 left! 8 people are viewing this, and 15 recently purchased it
Our Velvet Sugar Scrub is a complete sensual scent mixed of caramel wild strawberry, golden plum, sugared musk, red velvet crème, with finishing notes of Cinnamon.
Key Benefits
-Deeply hydrates and moisturizes skin.
-Help prevent wrinkles, fine lines, and stretch marks.
-Helps heal skin conditions such as eczema, psoriasis, and rosacea
-Rooted with 3 world class butters
-Infused with 9+ vitamin & essential oils
-Acts as a mild, natural sunscreen.
Why This Body Butter?
Most commercial Body Butters, Lotions and Creams only have between 4-8% of any type of Body Butter in them. Not ours. Our Whipped Body Butter has a whopping 30% of Organic Shea; and that's just the SHEA portion of the formula. There are also folded in layers of Cocoa and Mango Butters, as well as a mixture of Organic Hempseed, Grapeseed, Organic Sunflower, and Sweet Almond oils. It also contains botanical, essential oils vitamins A,B,C, E, F &K, and anti-aging properties.
Our recipe begins in 1924, in Senegal, with organic, golden Shea Butter, extracted and prepared by cold process methods, without the use of added chemicals. This caliber of Shea Butter is a powerful, cellular regenerator that slows DNA Degradation (premature aging). It has intense, lasting hydration and nourishing powers for the face, body, and hair. Shea Butter is noncomedogenic (meaning it does not clog pores), so it is invaluable to those with acne-prone skin. With naturally occurring Vitamins A, B, E, F and K and Trace Minerals, our African Shea Body Butter has maximum skin softening properties and is highly effective at preventing wrinkles, fine lines and stretch marks! Our Shea Butter also protects the skin from many environmental stressors and acts as a mild, natural sunscreen before, during and after the tanning process, protecting the skin from sun, wind, and salt. 
Its thick, but creamy, texture will testify to its supremacy over the standard fare. 
How to Use
To soften, nourish and hydrate, massage directly onto skin using circular motions.
All Natural Full Ingredients
Ingredients: Deionized Water, Organic Shea Butter, Cocoa Butter, Mango Butter, Emulse KLA, Slearic Acid, Organic Hemp Seed Oil, Aloe Vera Leaf Extract, Cucumber Fruit Extract, Orange Peel Fruit Extract (Vitamin C), Lemon Peel Fruit Extract (Vitamin C), Nipaguard SCE, Essential Oil Blend.